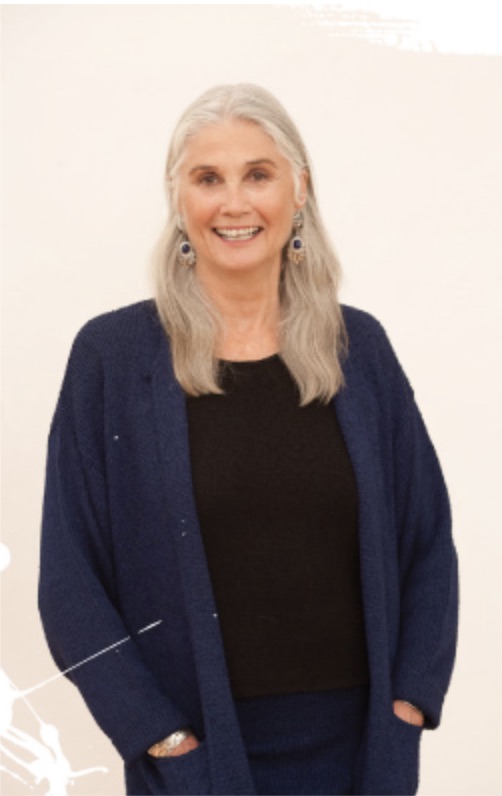 Co-Founder
Gail Bruce is an artist and Native American Education Activist. In her early career, Gail was a leading model throughout Europe and America, working for Chanel, Vogue and photographer Irving Penn. Discovered by director Howard Hawks, she pursued a career in film and television. Subsequently, she followed her passion for art, studying at the Art Students League in New York where she took up serigraphy and painting.
Gail is a founding board member of The American Indian College Fund and the creator and founder of the Cultural Learning Centers Initiative for the American Indian Higher Education Consortium, which built learning centers at 29 American Indian Tribal Colleges in 12 states. She serves on the Multicultural Audience Development Initiative of the Metropolitan Museum of Art in New York.
Gail is President of RAMSCALE, the West Village loft space she co-founded with husband, Murray Bruce to house events, art exhibitions and productions. She continues to create art and exhibits her work throughout the United States.