EXAMINER.COM
February 18 2010
Moving from the flash of cameras at Bryant Park I head over to the Bryant Park Hotel for a new Showcase of American Indian Fashion and Accessories by UNRESERVED.
A program that features different American Indian artists, UNRESERVED helps foster their artistry and showcase their collections in art and design.
Working with the UNRESERVED program Stewart's Senior Thesis was the Crazy Snake Rebellion. Catching up with the London College of Fashion Senior she told me about her collection and inspiration.
All made by hand by American Indians Stewart focuses her line on the geometrical patchwork of her ancestors. Dark colored bags in chic pyramid designs are offset with metallic linings she describes as "Astronomy".
Her techniques are not only stylish but eco friendly leaving no scraps to trash. "Even the tiniest scrap is used" Stewart shows me an itty-bitty triangle sewn into her handbag.
Thanks to this program I was introduced to artists like Maya Stewart's collection Crazy Snake Rebellion a funky handbag collection. I hope to see the Crazy Snake Rebellion at Bendel's soon!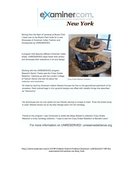 Back to Press Listing