UNRESERVED ANNOUNCES THE MURRAY BRUCE SCHOLARSHIP CAPITAL CAMPAIGN
February 2 2019
About: Murray Bruce and his influence in culture.
Born in London, educated at St. Martins School of Art, and having immigrated to the US at 21, Murray Bruce became one of the top award-winning Producer/Directors in the field of commercial television.
Highlights from his advertising career include: the commercial you deserve a break today for McDonalds, good things to life for GE, and traveled the world for Texaco. After years of working with advertising agencies to develop award winning campaigns, Murray began looking at a longer format.
As a documentarian for the Global Forum at the United Nations, he made THE GATHERING which told the story of a coming together of spiritual and parliamentary leaders, scientists, and artists from around the world in Moscow. KEEPING IT ALIVE celebrated an American Indian Higher Education Consortium (AIHEC) project that captured the soul of the American Indian Tribal College mission: The Cultural Learning Centers Initiative. AIHEC, the National Association of Home Builders, and the Log Homes Council came together with the W.K. Kellogg Foundation in a unique partnership, combining resources and energy to build 29 Native American culture and art centers located on Tribal College campuses in 12 states. The film honored the Kellogg Foundation for the grant that launched the initiative.
Murray moved on to 360 Degrees business to business films, using storytelling techniques to film investigative reports for companies so they could self-reflect better. For Conde Nast publications, he helped shift corporate culture with insightful short films that set the stage for new way to look at the in-house teams and restructure. For the Lincoln Center Institute, he helped develop their artistic outreach to local communities. For the Institute of American Indian Art (IAIA), he developed. The Vision and the Visionaries, a film presentation for PBS on the life and times of its founder and inspiration, Lloyd Kiva New.
In the later half of his career, Murray co-founded Ramscale Productions Inc, a multi-media company incorporating entertainment, venue, film, art, and production while mentoring, coaching, and encouraging young talent.
UNRESERVED: American Indian Fashion and Art Alliance, ThIs will be the first scholarship offered through the not for profit UNRESERVED American Indian Fashion and Art Alliance. UNRESERVED's mission is to raise the profile of American Indians, bringing untapped talent to the global marketplace by delivering business opportunities to the reservations and developing employment pathways for Indian nations through culture, creativity and commerce.
DONATE HERE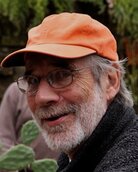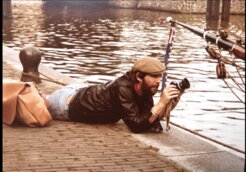 Back to News Listing